Written by Lotus on Sunday, 7 of September , 2008 at 3:28 pm
LOTUS is so happy that the NFL season is finally here.   And what a great start we got off to today — Tom Brady goes down in the first quarter of the first game!  Ah, Schadenfreude.
Here are my picks for this week:
NY Giants
Buffalo
Atlanta
Cincinnati
Philadelphia
Pittsburgh
Jacksonville
New Orleans
New England
NY Jets
Arizona
San Diego
Dallas
Indianapolis
Minnesota
Denver
Also, this just looks weird.  Still love him though.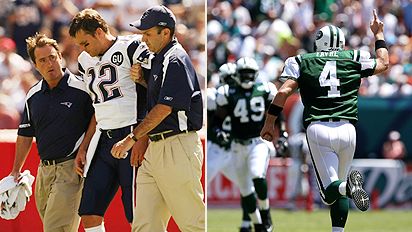 Category: NFL Picks
No Comments
No comments yet.
Leave a comment
You must be logged in to post a comment.